Zolertia Firefly
The firefly board is based on an Zolertia Firefly board built on top of a TI CC2538 ARM Cortex M3 micro-controller. This board provides 802.15.4 radio support.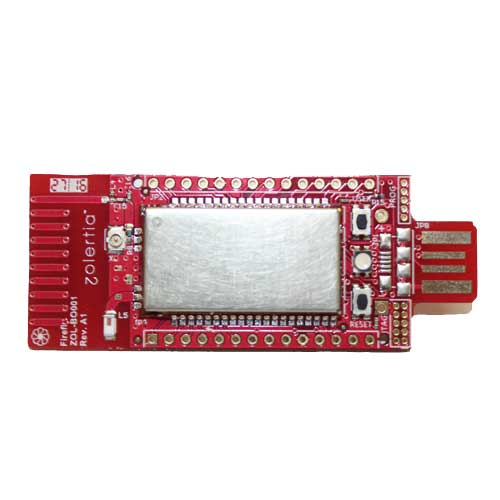 The firefly board can reset and program the ARM Cortex M3 through serial port connected to the gateway USB port.
IoT-LAB special configuration
The serial connection baudrate should be configured at 115200 bauds in the firmware.
Schematics and Datasheets
In details, the main hardware components contained in the node is the  CC2538