OpenMoteB
The OpenMote B board is an an Ultra Low-power board (sleep < 50µA) including 2 radio chips operating in the 2.4Ghz and 868MHz band. It allows scenarios mixing short and long range applications.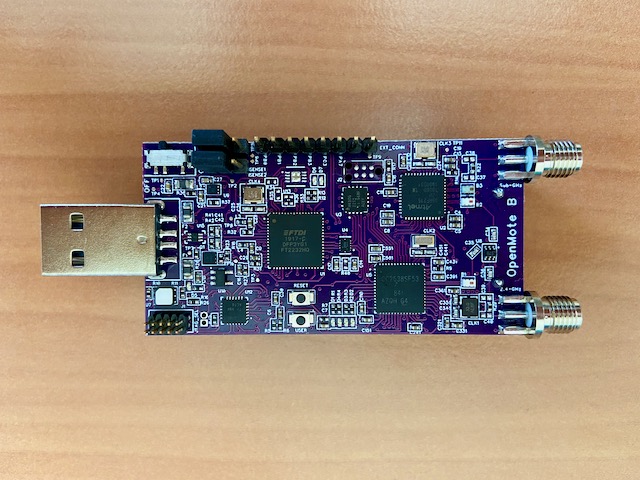 Inside the IoT-LAB testbed, the OpenMote B board is associated with the JLink Segger in order to reliably flash and reset the MCU.
IoT-LAB special configuration
The serial connection baudrate should be configured at 115200 bauds in the firmware.
Schematics and Datasheets